Why should you choose in-home vet care?
Convenient - Dr. Kelly comes to your home, on your schedule
Thorough - Unrushed evaluation and treatment of your pet
Stress Free - Your pet won't be distressed by a trip to the vet's office
Private - Personal attention in the comfort of your own home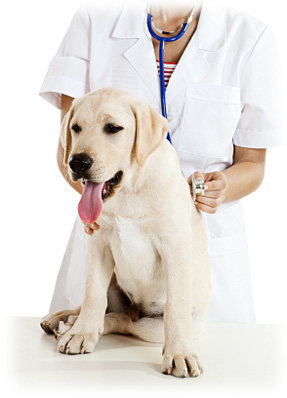 Basic veterinary care such as
vaccinations
and yearly
exams
and euthanasia can be performed in your own home. For example
blood testing
,
urine testing
and
blood pressure
are a few of the services provided.
End of life care
, similar to hospice care for humans is also a service Dr. Kelly provides.
If blood or urine testing is recommended, then Dr. Kelly will bring a veterinary technician to assist in holding your pet. Conditions that require an animal be taken to a hospital include emergencies, and any problem requiring surgery, hospitalization, or x-rays. Please call Dr. Kelly with any questions regarding services.
Dr. Kelly works with several excellent veterinary technicians that she can recommend who can also provide in home services - i.e. nail trims, subcutaneous fluid administration, and other services when needed.
Dr. Kelly has a wide territory including most of
Los Angeles
,
San Fernando Valley
, and extending to
Simi Valley and Ventura County
. Please call Dr. Kelly to see if she can assist you with your pet care needs, or
email
if you have questions.